About SCC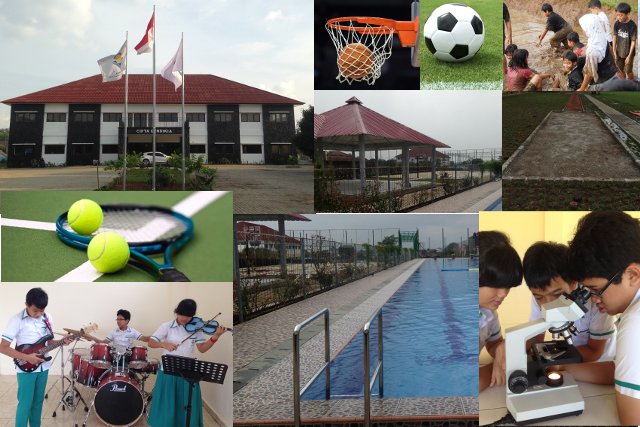 Sekolah Cipta Cendikia (SCC) is a co-educational institution (Primary to Y9) in Bogor Indonesia, which provides integrated education through solid academic achievements with moral value teaching and the use of technology and languages (English and Mandarin) familiarity.
The learning and teaching program at Sekolah Cipta Cendikia is delivered within a positive, inclusive, safe and supportive school and classroom environment; caring atmosphere with friendly and respectful relationship between teachers and students.
At Cipta Cendikia School, we strive to ensure that all children reach their full potential - academically, socially, emotionally, physically, morally, spiritually and aesthetically; enabling them to grow in confidence and participate fully in the community when they become young adults. Through support and encouragement we aim to develop lively enquiring minds with the ability to question and discuss sensibly, and then successfully apply their knowledge and skills to solve problems.
We place great importance on developing self-esteem, a positive self-image and self-discipline and encourage our pupils to become independent learners. We aim to help pupils develop personal, spiritual and moral values, an understanding of different religions and beliefs, and instil in them a tolerant attitude towards others different from themselves.
Learning is fun! At Cipta Cendikia School all our staff are committed to ensuring that children enjoy their learning. Whilst emphasis is placed on acquiring basic literacy and numeracy skills, we also believe that learning through a thematic approach enables pupils to make links with real-life and provides a broader understanding of the world in which they live.
Info User
| | | |
| --- | --- | --- |
| IP User | : | 3.233.219.103 |
| Waktu | : | 06 : 26 : 08 |
| Tanggal | : | 02 June 2023 |
| Browser | : | CCBot/2.0 (https://commoncrawl.org/faq/) |